By: Jadon Lee
September 15, 2023
As some of you may know, I am a big fan of custom and personalized peripherals. In some of my previous reviews, I have talked about custom keyboards, but I was recently able to experience a custom controller. If you are familiar with fighting games, precise inputs are essential for success. This makes having a good controller all the more important. My favorite one has always been the GameCube controller. While I do find other options to be more functional, I have some sentimental attachment as this one was my first. The primary issue with standard GameCube controllers is the existence of a potentiometer oddity degradation effect or PODE, which reduces accuracy. The community has made waves with the introduction of the "Phob" controller, which uses an open-source motherboard with many notable features to eliminate this degradation and make for a consistent feel and input. Now having owned a Phob, I realize how much better the gaming experience is, especially with catered preferences built into the controller itself. It may seem obvious a consistent input feels better to play with, but the difference was more drastic than I thought. Despite how minor the changes may be, your tools will always provide a drastic difference in your quality of life, whether good or bad. The TOZO Golden X1 seeks to enhance your quality of life by providing excellent audio quality in a wireless package. Will these earbuds hold up and fit my personal needs in audio? Keep reading to find out!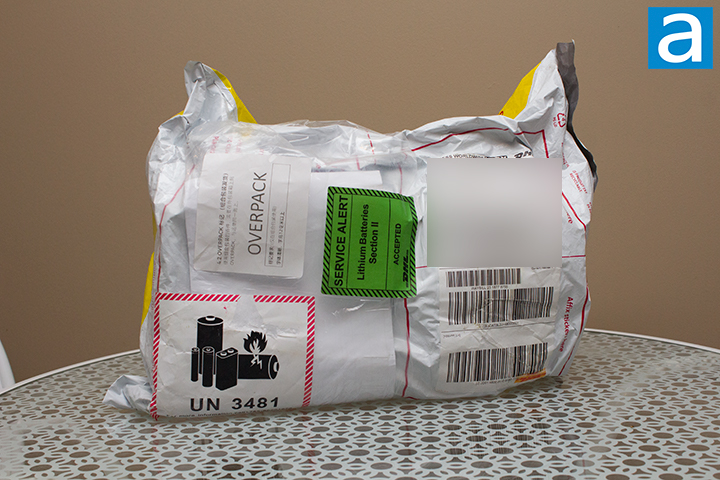 Today's review unit of the TOZO Golden X1 was shipped to us here in Calgary, Alberta, Canada via DHL Express from Shenzhen, Guangdong, China. The medium-sized bag was handled with care, as it contained another shipping box within with no noticeable marks of damage. I was not too concerned about the shipping because of the perfect condition of the retail box, as we also had a good amount of bubble wrap alongside some plastic covers to protect the corners of the box. This method of packing was much more overkill than I expected. Given all of the precautions used, I would be happy as a customer.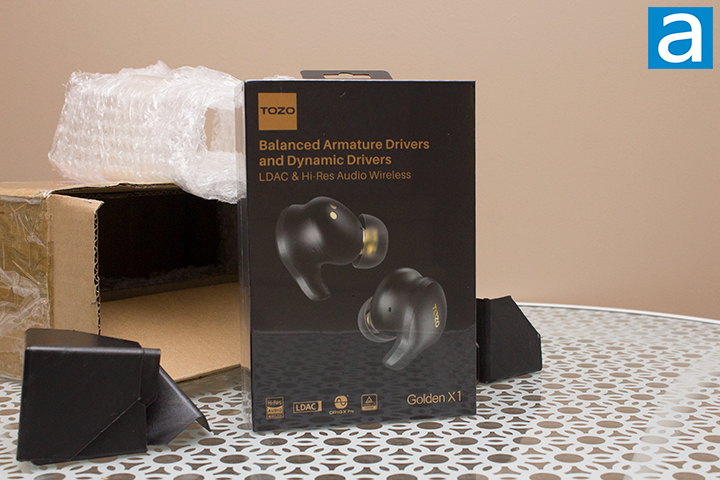 As this is our first TOZO product, I personally find this packaging to be quite professional. The retail box is quite minimal, utilizing a black box that is accented with gold text. In the top left corner, you will find TOZO's logo in a matching gold color text. The product name and description can be found directly below. Some features are shown on the bottom of the box. A photo of the earbuds occupies the remaining area of the box in the center. Feature highlights and specifications in multiple languages can be found on the left and back side of the box. Some more features can be found on the back and side of the box.
Before we move on, let us take a look at the specifications of the TOZO Golden X1, as obtained from the manufacturer's website:
Type: In-ear True Wireless
Model: X1
Driver: φ12 mm dynamic driver + Knowles balanced armature driver
Frequency response range: 12Hz – 44.1kHz
Audio codec: LDAC / AAC / SBC
Noise control modes: Noise Cancellation / Leisure Mode / custom Pattern / Reduce Wind Noise / Transparency Mode / Noise Cancellation Off
Call Noise Cancellation: Triple-Microphone with ENC Call Noise Reduction
Battery Capacity: 55mAh (earphones) / 500mAh (charging case)
Max Noise Cancellation: 5h (single charge)
Noise Cancellation Off: 8h (single charge)
Cable Charge Time: 2h (earphones) / 2h (charging case)
Charging port: USB Type-C
Charging input (charging case): 5V – 500mA (USB-C) / 5V – 400mA (wireless charging)
Charging output (charging case): 5V – 50mA*2
Charging input (earphones): 5VV – 50mA
Wireless charger: Qi wireless charging supported
Water Resistance – earphone: IPX6
Bluetooth version: BT 5.3
Effective Bluetooth range: 10m
Weight (each ear): 5.8g (±0.2g)
Weight (charging case): 43g (±1g)
Weight (entire device): 54.6g (±1g)
Dimensions of charging case: 69.9 x 34.2 x 38.2mm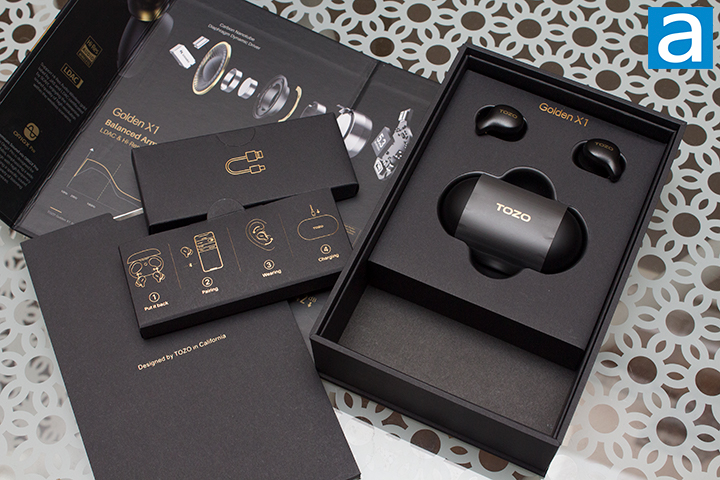 The box can be revealed by sliding it out of its cover then opening it like a door. Here we will be greeted by the charging case and earbuds underneath a box containing the user manual. Surprisingly enough, the earbuds actually reside outside of the charging case to offer a more complete appearance by not hiding the earbuds away. Additionally, there are another two boxes containing the charging cable and additional earphone tips. The tips come in five additional sizes, so you will be able to find a proper fit for yourself.
---
Page Index
1. Introduction, Packaging, Specifications
2.
Physical Look - Hardware
3.
Subjective Audio Analysis
4.
Conclusion